A godsend during tumultuous times
November 22, 2022
Morrison House provides patients, families place to stay while receiving medical care in Salina
When Gary De Kler, Beloit, was faced with radiation treatment for prostate cancer this past summer there were undoubtedly many things on his mind. One of those was how he was going to get to the required 5-days-a-week appointments at the Tammy Walker Cancer Center in Salina.
A friend mentioned the Rebecca A. Morrison House at Salina Regional Health Center to him so he inquired for more information. The Morrison House provides a home away from home for loved ones of patients at Salina Regional Health Center and outpatients undergoing treatment at the Tammy Walker Cancer Center. There is no charge to guests who stay at the facility. The service is supported entirely by donation.
This GivingTuesday – November 29th – the Salina Regional Health Foundation welcomes your support for the Morrison House, which has proven so vital for so many. In October the home surpassed 100,000 nights of accommodations to more than 27,000 guests since opening on Thanksgiving Day, November 23, 1993. Guests have come from all 50 U.S. states, 18 foreign countries and 445 Kansas communities, since the house's opening. A majority of guests come from north central Kansas.
More than a bed
De Kler didn't know what to expect of the Morrison House when he arrived – he was thinking maybe a dorm room. But, what he found was a fully-functioning, warmly-appointed home with kitchens, dining areas, living areas, and more – in addition to its 14 private rooms.
"People can spend fortunes on hotels and gas during situations like this," De Kler said. "I can't tell you what a tremendous gift the Morrison House is. It speaks a lot of Salina as a community to have a place like this for patients and families. From a humanitarian standpoint, it's the single-greatest gift I've experienced in my lifetime."
De Kler brought groceries and fixed many of his meals using the house's stocked kitchens, kept up with laundry and found himself completely at ease with his surroundings. His private bedroom and bathroom was comfortable, but he often spent time in the common areas of the home visiting with staff, other patients and family members.
Throughout treatment De Kler would stay at the Morrison House Monday through Friday and return home on weekends. The Morrison House is located about a block away from the cancer center and right next to the Emergency Room entrance at Salina Regional Health Center. Many of Salina's medical offices are also located within the hospital's complex of facilities surrounding the home.
In addition to radiation treatments with his radiation oncologist, De Kler also had regular appointments with his medical oncologist at the cancer center and urologist located next door.
Healing interactions
De Kler's interactions with staff and other guests may have left the greatest impression, however. He would commonly visit with Morrison House Manager, Lisa Hoffman, and other staff members who remain on duty 24/7.
"Sure there are times when you want privacy and you just go to your room, but the real blessing and healing power of that place is the interactions you have with others," De Kler said. "Lisa and the staff are hands-on, keeping things going, and encourage guests to interact with each other. I visited with other cancer patients and family members of patients in the hospital.
"Humans are social beings and the interactions you have and the people you meet have a lot to do with the healing process we're all trying to endure."
De Kler wrapped-up his radiation treatments in late July and the results to date have been promising. He continues to take hormonal therapies to battle the disease and his doctors will continue to monitor for signs of recurrence. "My entire experience at the Morrison House feels blessed," De Kler said. "The place is a tremendous gift to those in need."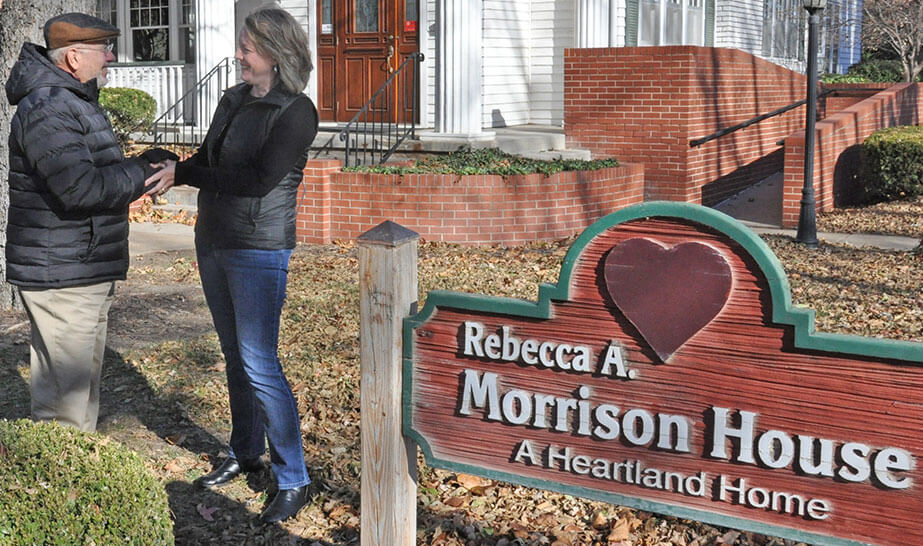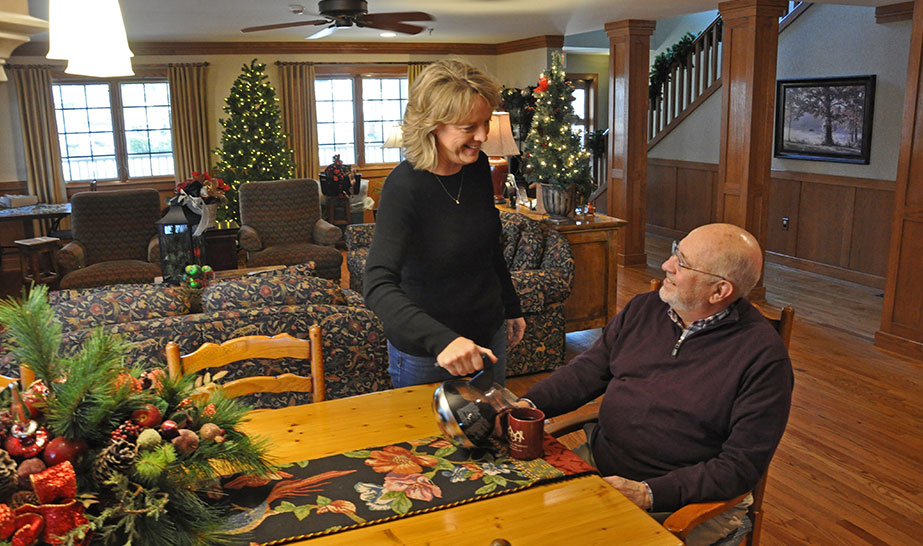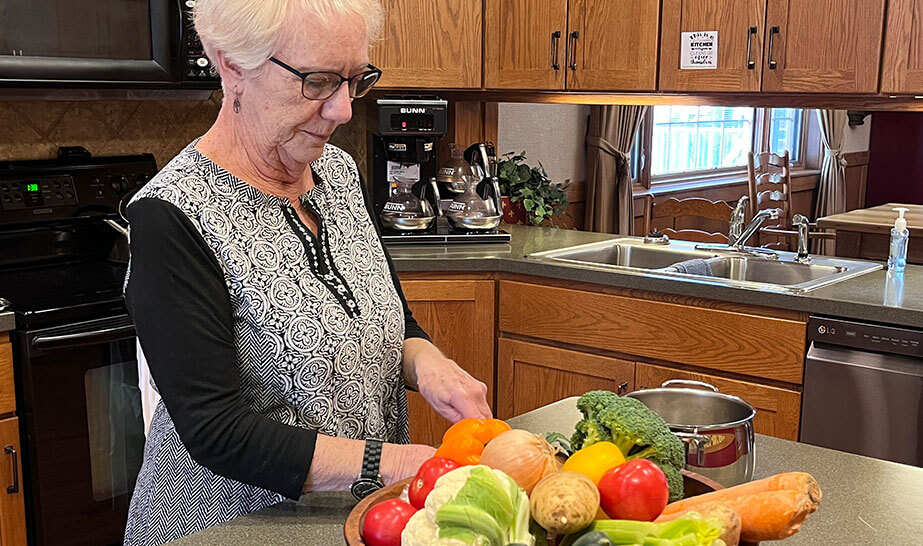 I Want to Give